Tag Archives:
love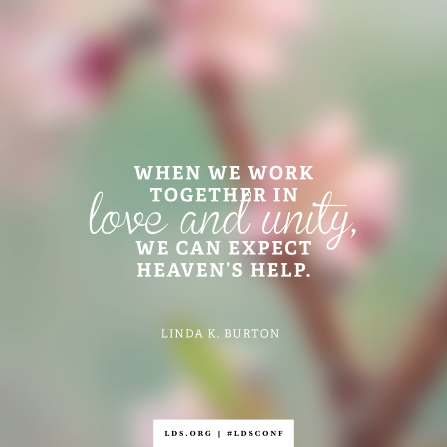 I'm so glad I read this story, It's worth ready, hope you all enjoy.  Read here or click on link. 🙂
https://www.lds.org/blog/a-real-father?cid=HP_TH-14-6-2018_dOCS_fBLOG_xLIDyL2_
A Real Father
Seven years ago, I watched a loving birth mother tearfully place a tiny child into my sweet wife's open arms. That was the moment I became a dad.

I felt overwhelmed with the responsibility before me. It was an emotional moment for everyone there. I will forever be grateful for the sincere love, trust, and confidence of our daughter's birth mother in us. She knew that we would give our child everything we possibly could.

I'm now the father of three beautiful girls. When people find out that the oldest two are adopted, there's a common question that follows almost like clockwork. The conversation goes something like this:

Them: "I didn't know two of your girls are adopted—that's so cool."

Me: "Thanks! Yeah, it's awesome. We feel like the luckiest parents in the world."

Them: "So, how much do they know about their real dad?"

Each time, I can't help but think, "Wait, what? Real dad?!" I'm their dad and I'm plenty real.

But don't worry, I'm not offended. I know what they mean—they mean birth father. And it's okay, I'm super secure in my dad-hood. I'm a father and have the dad jokes and dad bod to prove it.

When we put our two oldest to bed and it's story time, I love to tell them what an incredible gift adoption has been for us. I tell them about the special club they belong to—the amazing adoption club.

"Who else is adopted? Who else is in your club?" I'll ask.

"Superman!" My four-year-old will start.

"That's right. Who else?"

"Batman, Spider-Man, and Ironman," my seven-year-old will add.

"Yep. Pretty much all the coolest superheroes—and who else was adopted who is even more super than them?"

"Jesus," they'll say together.

"That's right," I'll say. "Jesus was adopted by Joseph, and His story is true."

When I talk with my girls, I often reflect on Joseph's role as an adoptive father. I have always admired and aspired to be like Joseph. He was the man Heavenly Father entrusted to care for, love, protect, and teach Jesus. As the Savior grew, Joseph taught Him and shared with Him all he knew. Joseph was an example. He was a loyal and loving husband to Jesus's earthly mother. Amidst the judgment of his peers, he was a faithful fiancé, and he trusted and obeyed God.
I imagine Joseph felt overwhelmed but that he also felt the love, trust, and confidence of Heavenly Parents as he accepted the solemn responsibility of being the earthly father of the Savior of the world. He was a real father in every way that I am a "real dad."
Or was he? And am I really?
Sometimes when I get asked "So, how much do they know about their real dad?" I'm hit with the unintended but far more important meaning of that question. Because no matter how many diapers I've changed and skinned knees I've kissed and sleepless nights I've spent worrying about my children, they are not really mine. They are, and will always be, children of God first.
If I do my job as a father right, I should be able to answer the question I so often get with confidence: "They know a lot about Him. They pray to Him. They know that He loves them and has a plan for them and wants them to come home to live with Him again one day."
So, welcome to the club—the amazing adoption club.
You are adopted. You are a literal son or daughter of Heavenly Parents. They love you more than you can understand and want you to come back home to Them when your work here is done.
And what makes a dad a real dad? It's not just making corny jokes, telling embarrassing stories, or even sharing the same DNA. It's being an example. It's teaching your children who they are and whose they are.
I'm grateful for the opportunity I have to be a dad to three of Heavenly Father's children, and I'm trying my very best to be a real dad. As I work every day to love and teach my children, I'm being a real dad. And you know what? I'm okay with a small "r" on that word. I'll reserve the capital "R" for their Real Father—their Heavenly Father.
---
Derek Westra is a husband to one, father to three, and self-proclaimed donut enthusiast to hundreds. Derek loves all things creative, including writing stories, painting (poorly), playing and recording music, and cooking (badly).
Seeking divine guidance or help is among the most fundamental of human instincts. It is how we know we're not alone. It is how Jesus Christ's Church was returned to His people.
God loves us and has consistently revealed light to His children. The embodiment of that light came to earth in the form of His Only Begotten Son, Jesus Christ—whose birth had long been foretold by prophets. During His mortal life, Jesus declared His gospel, appointed Apostles, gave righteous men God's priesthood, and directed followers in the performing of specific ordinances, such as baptism by immersion. The Savior's atoning sacrifice fulfilled ancient promises made by God, promises that included the establishment of Christ's Church on earth. But during the time after Christ's Resurrection, there was considerable chaos and dissent; Apostles were martyred, and the foundational principles of Christ's Church became diluted. As a result, the members of His Church were scattered. Left with only remnants of the original truth, each generation of earnest followers strayed further from the true teachings and doctrine of Christ's Church until the priesthood authority was eventually lost to the world.
I
n the 16th century, faithful religious reformers such as Martin Luther and John Calvin brought considerable enlightenment to a world darkened by apostasy.
Luther proclaimed his "95 Theses," where he outlined how Christianity had strayed. The movement spread all over Europe and created a crucial momentum of fervor for religious freedom. It became the rallying cry for pilgrims colonizing the New World, a place unique on earth for many reasons. Some 1,500 years earlier, Jesus Christ had visited people in the Americas before leaving this earth, teaching them as He did the people in the Old World. A record of His visit and the history of these faithful followers were recorded on golden plates and buried in the earth by an ancient prophet who lived on the American continent. It was here, in a land blessed with religious freedom, that Jesus Christ chose to restore His original Church.
In 1830, He did just that through Joseph Smith, a young man who was called of God to bring forth the ancient record and, through the divine gift of translation, transcribe it. This work is called the Book of Mormon. This book of scripture bears witness to the divinity and teachings of Jesus Christ. It calls us to repentance and helps us lead better and happier lives.
We have a loving Heavenly Father who answers prayers.
Our Heavenly Father answers the kinds of prayers where we earnestly petition Him for insight, wrestle with doubt, or implore Him for mercy. Sometimes when we pray, we do all of these things at once. It is through prayer that a boy named Joseph Smith came to a grove of trees in upstate New York in 1820, asking God to know which church to join. Earlier he had come across a scripture in the Bible, James 1:5: "If any of you lack wisdom, let him ask of God, that giveth to all men liberally, and upbraideth not; and it shall be given him." As many of us do, Joseph was seeking light, and he found it, literally. He later related, "I saw a pillar of light exactly over my head, above the brightness of the sun, which descended gradually until it fell upon me. When the light rested upon me I saw two Personages, whose brightness and glory defy all description, standing above me in the air. One of them spake unto me, calling me by name and said, pointing to the other—This is My Beloved Son. Hear Him!" (Joseph Smith—History 1:16–17). Joseph was told that through him Jesus Christ would eventually restore His original Church, which had been lost through the apostasy of the previous millennia. Joseph was also told that in the coming years he would be called as a prophet.
PLEASE READ MORE AT —
https://www.mormon.org/beliefs/jesus-christs-church