Category Archives:
gospel
This is 6 min.45 sec. – may be a little long but worth hearing I believe. 🙂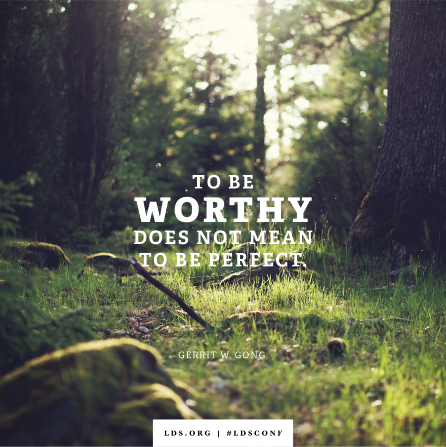 "Jesus achieved perfect unity with the Father by submitting Himself, both flesh and spirit, to the will of the Father," taught Elder D. Todd Christofferson of the Quorum of the Twelve Apostles.
"… Surely we will not be one with God and Christ until we make Their will and interest our greatest desire. Such submissiveness is not reached in a day, but through the Holy Spirit, the Lord will tutor us if we are willing until, in process of time, it may accurately be said that He is in us as the Father is in Him."1
"I have struggled to banish the mortal desire to have things my way, eventually realizing that my way is oh so lacking, limited, and inferior to the way of Jesus Christ. 'His way is the path that leads to happiness in this life and eternal life in the world to come'
--- Neill F. Marriott, Second Counselor in the Young Women General Presidency 
of The Church of Jesus Christ of Latter Day Saints

More -  https://www.lds.org/liahona/2017/07/that-they-may-be-one?lang=eng


The First Presidency, members of the Quorum of the Twelve Apostles, and other General Authorities and General Officers of the Church will deliver messages of inspiration and guidance in six sessions:
The general women's session for sisters ages eight and older will be Saturday, March 25, at 6:00 p.m. (Mountain Daylight Time).
The general priesthood session for priesthood holders will be Saturday, April 1, at 6:00 p.m. (MDT).
The general sessions for individuals and families will be Saturday and Sunday, April 1 and 2, at 10:00 a.m. and 2:00 p.m. (MDT).
Live viewing options
All sessions will be streamed live on the home page of LDS.org. Sessions are also available via the Church satellite system, Mormon Channel, radio, television, satellite, and other digital channels. For specific times, languages, and rebroadcast information, refer to the Church broadcast schedule.
Post-conference availability
General conference talks in text, audio, and video formats are provided in multiple channels for studying after conference, including the Gospel Library app, the general conference section of LDS.org, and Church magazines.